417 E 138 Str, Bronx, NY 10454
(718) 292 6311
Porcelain Veneers
Porcelain veneers are an attractive, durable, and versatile solution to a number of common cosmetic dental problems.
Porcelain veneers (also referred to as "dental veneers") are thin shells of translucent porcelain that are designed to cover the front surface of your teeth, hiding the cosmetic imperfections in your smile.
---
What Problems Can Porcelain Veneers Fix?
Veneers are often used to treat the following cosmetic dental problems:
Chipped teeth
Cracked teeth
Discolored or permanently stained teeth
Gapped or unevenly spaced teeth
Misshapen teeth
Overly small teeth
Your Philadelphia porcelain veneers will be individually crafted to match the precise size, shape, and color of your surrounding teeth, ensuring a seamless smile line.
Who Is a Candidate for Porcelain Veneers?
If you are unhappy with the appearance of your smile, you may be a good candidate for porcelain veneers. The best candidates are free of oral health concerns, such as gum disease and tooth decay, and understand both the benefits and limitations of dental veneers. To learn if you are a good candidate, use the contact form on this page or give us a call and schedule your one-on-one consultation today.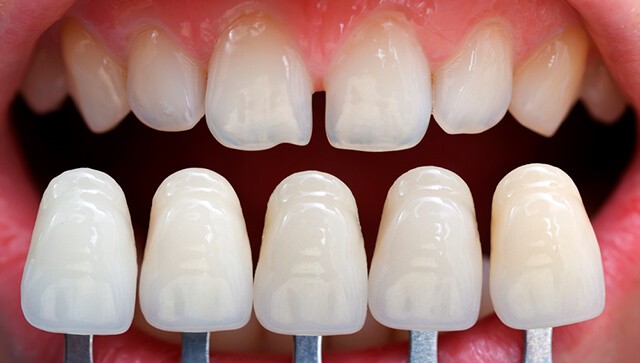 How Can I Prepare for the Dental Veneers Procedure?
You needn't do anything in preparation for porcelain veneers. If you are experiencing gum disease, tooth infection, or decay, we will need to provide treatment before veneers can be placed, but once your smile is ready, all you'll need to do is show up to your appointment.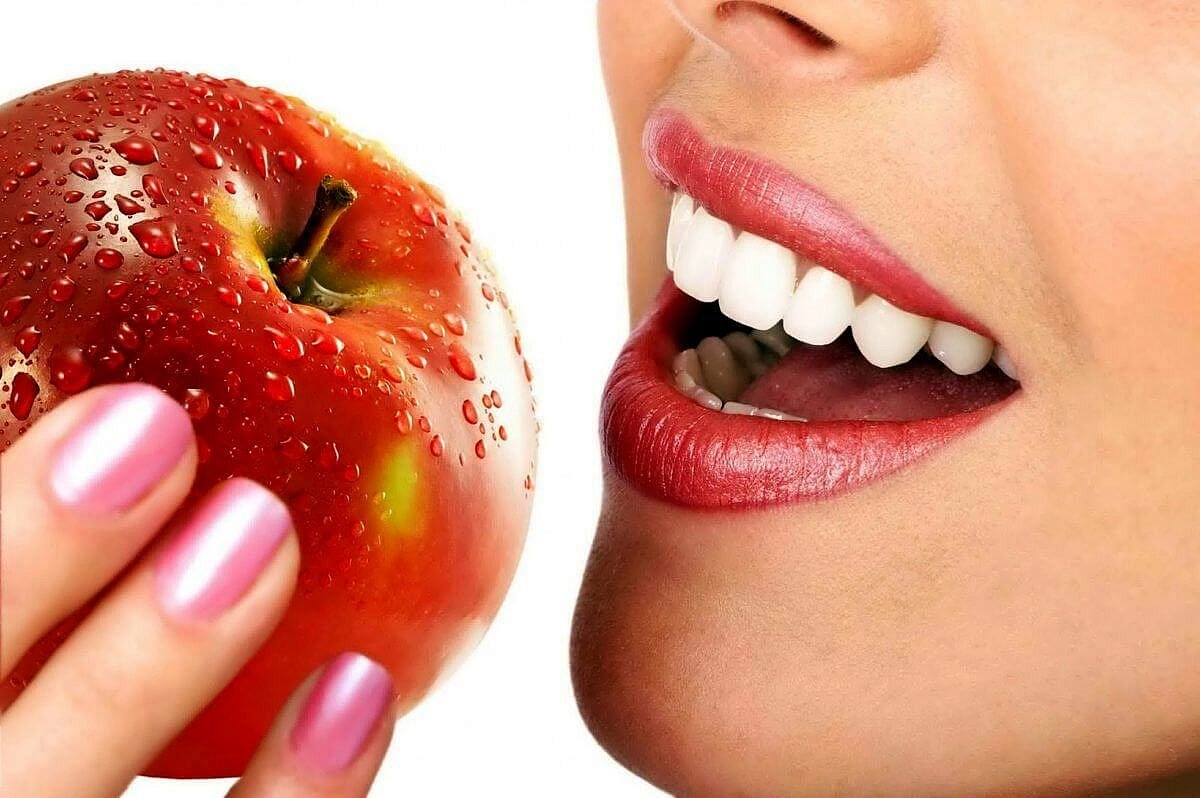 What Does The Porcelain Veneers Process Involve?
The first step in the porcelain veneers process is creating impressions of your teeth. These impressions will be used in conjunction with advanced computer modeling to create your custom veneers. During your next visit, your teeth will be slightly altered (by approximately ½ of a millimeter) to ensure a perfect fit for your Philadelphia porcelain veneers. In most cases, we will place temporary veneers while your final restorations are created at the dental laboratory.

During your final visit, you will be able to try on your permanent veneers to confirm that the tint and fit are ideal. Once you decide you are happy with them, the veneers will be cleaned, a special cement will be applied to your teeth, and your veneers will be bonded and cured using a bonding light. We usually ask our patients to return to the office a few days later to make sure their bite and gum tissue look normal.
What Is Recovery Like For Dental Veneers?
There is no recovery period with porcelain veneers, but it may take a few weeks to adjust to your restorations. Some tooth sensitivity may be present during the first few days and, if you had several veneers placed, residual jaw soreness is possible as well. You can help prevent discomfort by avoiding extremely hot or cold beverages and using a toothpaste formulated for sensitive teeth for one to two weeks after your veneers have been placed.
Are Veneers Painful?
Once placed, dental veneers look and feel like natural tooth enamel. Depending on the specifics of your treatment, such as how many veneers you are having placed, you may have some residual soreness in the jaw for a few days after placement, but this will subside quickly.
Generally speaking, porcelain veneers are painless.
Are There Any Risks to Getting Veneers?
To place dental veneers, a small amount of tooth enamel must first be removed. Once removed, tooth enamel does not grow back, which means you will need to have veneers, bonding, a dental crown, or another restoration covering the treated teeth from that point forward.
How Long Will My Veneers Last?
Stain-resistant and incredibly durable, veneers can handle all of the functional tasks of natural teeth. When cared for properly, it is reasonable to expect veneers to last for 20 to 30 years. While strong and resistant to discoloration, dental veneers are not indestructible. We will assess the quality of your veneers during your routine visits and recommend replacements as needed.
How Can I Maintain My Dental Veneers?
Porcelain veneers should be treated like natural teeth. Brush after every meal and snack, floss at least once daily, and visit our office every six months for professional cleanings and examinations. You will want to avoid abrasive toothpaste, such as those with charcoal or baking soda, and to use a soft-bristled toothbrush to help prevent scratching your veneers.

It is best to avoid biting hard candy or ice and to refrain from chewing on non-food items like pens when you have dental veneers. You may also want to consider drinking darker beverages through a straw. Stain-resistant is not stain-proof and, once discolored, dental veneers cannot be whitened.

During your time in our care, we will cover veneer maintenance to help ensure your smile continues to delight for years to come.
Request Your Approintment
You can requst your appointment here or call us for appointment (718) 292 6311